Date: Thursday, December 1, 2022
Time: 11 am to 12:30 pm
Format: Virtual (zoom link sent to registrants one day before event)
Description
Facilitated by Dr. Anita Chaudhuri, UBC Okanagan's Faculty Advisor on Academic Integrity, this panel session provides an opportunity to discuss issues of academic integrity across teaching and learning. It will include information about UBC Okanagan's recently revised discipline for academic misconduct regulation and centralized supports and resources for addressing academic misconduct through an educative approach. This will be followed by a panel discussion that will introduce academic integrity in classrooms, connect academic integrity to discipline-specific concerns, and discuss strategies to perform/practice academic integrity to inform professional identity. Faculty, Teaching Assistants and students are encouraged to attend and participate in this conversation.
---
Speaker Bios
Anita Chaudhuri is an Assistant Professor of Teaching in the Department of English and Cultural Studies at the University of British Columbia – Okanagan (UBCO). Her research interest in the areas of identity construction of language learners, and their development in writing and communication have been published in TESOL Quarterly, BC TEAL Journal, Writing & Pedagogy, and as a chapter contribution in Affect, Embodiment, and Place in Critical Literacy: Assembling Theory and Practice. Her ALT-2040 funded project titled "Disciplinary Approaches to Academic Integrity" (2022) plans to inform training and education of students (faculty and administrators) at institutions of higher education. She was a member of the Academic Integrity Working Group (2020-21) at UBCO as well as the cross-campus group with UBC Vancouver colleagues and contributed to the content development of the Academic Integrity website and Canvas learning modules. She co-chairs the Academic Integrity Advisory Group at UBCO (2022-23 & 2021-22).
Laura Patterson is an Associate Professor of Teaching specializing in Technical and Professional Communication in the School of Engineering at UBC's Okanagan campus and has been in her current position since 2007. She is dedicated to academic integrity and recently was the Lead of the Provost's Academic Integrity Working Group from 2020-2021. She is currently the Chair of the School of Engineering's Ethics and Academic Integrity Committee since she initiated it in 2017.
Tamara Ebl has over 20 years of experience teaching in higher education – over a decade of which has been with UBC (currently as Lecturer in the Faculty of Management at UBC's Okanagan campus).  Tamara has engaged with thousands of students and shared teaching philosophies and pedagogical approaches with many colleagues, both at UBC and beyond. A self-proclaimed 'Facilitator of Learning', Tamara will share some of her approaches to promoting academic integrity awareness and practices in the classroom, including What she does, Why it matters, and the Impact she believes it makes.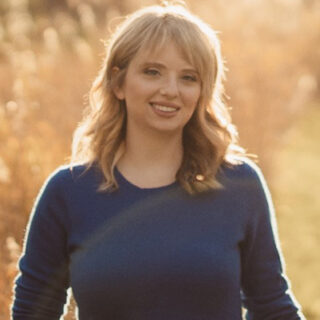 Jacqueline Barnett is a PhD Candidate with the Faculty of Science, a Learning Design Intern with the Centre for Teaching and Learning, and a seasoned teaching assistant.