Associate Provosts
The Associate Provosts bring a wealth of experience and expertise to the Provost's Office. Under the direction of the Provost, they lead initiatives across four key areas and provide the necessary administrative support to ensure initiatives thrive.
Associate Provost, Academic Operations and Services
Heather Berringer
heather.berringer@ubc.ca
The Associate Provost, Academic Operations and Services provides leadership, vision and coordination of learning services on the Okanagan campus. Working in collaboration with the Associate Vice-President Students' portfolio and learning support units across campus, this role is responsible for:
infrastructure development and implementation of the Continuing and Professional Education unit to deliver new non-credit programming;
advancing the campus' commitment to experiential learning opportunities for students;
providing leadership of the academic integrity portfolio;
overseeing Open Educational Resources grants and programs; and
supporting the enrolment services portfolio.
This position is filled by Heather Berringer, who also serves as the Okanagan Campus' Chief Librarian, a role she assumed in 2014. Since that time, Heather has led the development of new programs, spaces and innovative partnerships that have significantly enhanced the learning experience at UBC Okanagan and established the Library as a thriving nexus of scholarly engagement for faculty and researchers.
Associate Provost, Strategy
Michael Burgess
michael.burgess@ubc.ca
The Associate Provost, Strategy provides leadership for developing and implementing a comprehensive strategy to advance academic innovation at UBC Okanagan. This role works in accordance with Shaping UBC's Next Century and Outlook 2040 to:
foster an institution-wide climate of academic innovation, in particular, interdisciplinary;
oversee the development, evaluation and review of relevant programs;
help develop processes of shared governance to ensure the timely implementation of new academic initiatives.
This role is filled by Michael Burgess, who is also the Chair in Biomedical Ethics at UBC's W. Maurice Young Centre for Applied Ethics. His current funded research includes deliberation on the use of big data in health, cancer care funding decisions, animal welfare and food policy in Norway, and the release of gene-edited organisms into the environment. He is also working on projects involving the governance of remote and Indigenous biobanks and on an SSHRC-funded project on concepts of diversity and inclusiveness.
Associate Provost, Inclusion, Diversity, Equity and Anti-Racism
Jannik Eikenaar
jannik.eikenaar@ubc.ca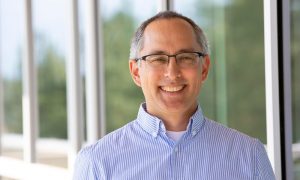 The Associate Provost, Inclusion, Diversity, Equity and Anti-Racism (IDEA) is a newly established role in the Provost Office, with a one-year term that commenced August 1, 2022. The long-term scope of the role is under development. This role works collaboratively with UBC's Associate Vice-President, Equity and Inclusion.
In its inaugural year, the role will seek to:
support the development and implementation of recommendations articulated within the Inclusion Action Plan and the Anti-Racism and Inclusive Excellence Task Force Report, with a specific focus on faculty and staff;
create awareness, education and training opportunities in IDEA related to the university's relevant strategic plans; and
provide oversight of the Equity and Inclusion Office at UBC Okanagan.
This position is filled by Jannik Eikenaar who is also an Associate Professor of Teaching in the School of Engineering, Faculty of Applied Science. His research focuses on diversity and inclusivity in Higher Education.
Associate Provost, Academic Programs, Teaching and Learning
Brad Wuetherick
brad.wuetherick@ubc.ca
The Associate Provost, Academic Programs, Teaching and Learning provides strategic leadership, vision and coordination for the teaching and learning mission at UBC Okanagan. An overarching focus of the portfolio is to find strategies to create an inclusive, anti-racist teaching and learning environment at UBC Okanagan. Working with students, faculty, staff, academic leaders and other relevant partners, the Associate Provost, provides leadership in seven broad areas:
program development, redesign and quality control;
development of educational pathways and collaborations;
student success;
oversight of the Center for Teaching and Learning (CTL);
educational leadership;
online learning; and
lifelong learning.
This position was established in May 2021 and is filled by Brad Wuetherick. Brad joined the campus in 2021 from Dalhousie University, where he served as the Executive Director, Learning and Teaching for eight years.