We acknowledge that UBC's campuses are situated on the traditional, unceded territory of the Musqueam, Squamish and Tsleil-Waututh, and on the territory of the Syilx Okanagan Nation.
Explore anti-racism and inclusive excellence at UBC, including UBC's commitments, news and events, and access to resources and support.
LEADERSHIP
EXECUTIVE CO-LEADS
The Executive Co-Leads will provide a critical bridge between the UBC executive, the Task Force on Anti-Racism and Inclusive Excellence, and our Indigenous, Black and People of Colour (IBPOC) community members.
Task Force on Anti-Racism & Inclusive Excellence
The Anti-Racism and Inclusive Excellence Task Force was created as part of the response to the institutional commitment to build a more inclusive university community. The work of the Task Force is supported by the Office of the President and the Co-Executive Leads for Anti-Racism.
Upcoming Learning Opportunity
Indigenous Initiatives Virtual Coffee Drop-in
When: August 10, 10 am – 11 am
What: Do you have questions about how to thoughtfully integrate Indigenous content and representation into your course work? Curious about how to offer meaningful land acknowledgments in online meetings or events at UBC? Indigenous Initiatives' Virtual Coffee Drop-ins are a great place to explore these topics and connect with others on the same learning path.
Join the CTLT to learn more about programming, resources and consultations focused on Indigenous engagement in curriculum, pedagogy, classroom climate and professional development.
"We must work together to dismantle the tools of oppression and white supremacy that remain prevalent and entrenched in our everyday systems."
DR. SANTA ONO
UBC President and Vice-Chancellor
In the News
Okanagan initiatives
National indigenous history month 2021
June is National Indigenous History Month in Canada, which recognizes the history, heritage and diversity of First Nations, Inuit and Métis peoples in Canada. Learn more about upcoming virtual events hosted by UBC Okanagan in recognition of National Indigenous History Month, in addition to recent past events, resources and news.
ASIAN HERITAGE MONTH may 2021
In May 2021, UBC Okanagan hosted its first-ever Asian Heritage Month, sharing the vibrant culture and inspiring stories of Canadians of Asian descent. This month-long initiative was inspired by our students, in the spirit of coming together and supporting one another, within and across borders. We invite you to take a look back at the many wonderful virtual events and resources shared.
FACULTY actions
Digital wellness project for young Indigenous men: Preliminary results from a community-based participatory project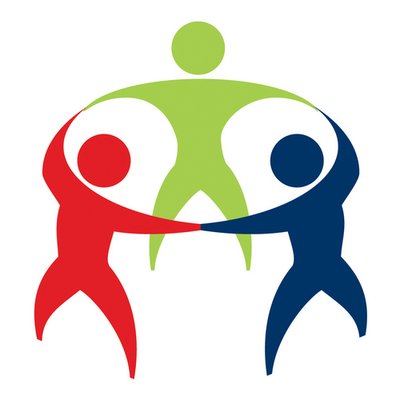 June 17 | 12 to 1:30 p.m. PT
Join the Institute for Healthy Living and Chronic Disease Prevention to celebrate Men's Health week, and hear the preliminary results from a community-based participatory project aiming to understand how digital media influences the identity, health, and wellness of young Indigenous men who are students at UBC Okanagan. . . Register now
A Talk with Dr. Kerrie Charnley: Why we capitalize the 'I' in Indigenous

What is the most respectful way to communicate with and about Indigenous Peoples and individuals? in this webinar participants will be introduced to guiding insights from Gregory Younging's Elements of Indigenous Style (2018) . . . Read more
Truth and the Role of Engineers in Decolonization
school of engineering, faculty of applied science
Join the Faculty of Applied Science for a speaker series which will introduce our UBC Engineering community to Indigenous knowledge keepers, industry professionals and faculty from across Canada. . . . Read more
A statement from the School of Nursing on the In Plain Sight Report
school of nursing, faculty of health and social development
The release of the report In Plain Sight: Addressing Indigenous-Specific Racism and Discrimination in BC Health Care exposes the longstanding, pervasive, and systemic racism that exists throughout the health care system in BC . . . Read more
Funding Opportunities
Funding is available to students, faculty and staff members at UBC to support equity enhancement and anti-racism initiatives. Learn more about the available funds and how they may be applied to your projects.
Intercultural Excellence Fund (UIEF)
The UIEF provides grants for academic units and departments to develop or grow initiatives that focus on intercultural learning and experiences that bridge cultures.
ANTI-RACISM INITIATIVES FUND
UBC's Anti-Racism Initiatives Fund supports initiatives that seek to celebrate and elevate diverse communities and advance anti-racism efforts at our UBC Vancouver and Okanagan campuses.
Experience UBCO Access Excellence Fund
This fund supports faculty and staff in developing new initiatives aimed at increasing access and participation in post-secondary education for underrepresented and equity-deserving students.
EQUITY ENHANCEMENT FUND
The Equity Enhancement Fund (EEF) supports community-based initiatives that enhance equity, diversity and inclusion at UBC.
Learning Opportunities
Continue your learning and engagement through on-line courses, facilitated workshops at UBC, and resources and guides.

Suggest a Speaker
If you would like to propose topics or speakers for future webinars, please write to the Office of the Provost, to Raina Reddecliff (raina.reddecliff@ubc.ca). In your email please include the proposed topic area, its relevance and proposed speakers.

Join a Club
Find community at one of the many student-led cultural clubs at UBC Okanagan.
Webinars on Addressing Systemic Racism

panelists:
Dr. Jane Philpott, Dean of the Faculty of Health Sciences and Director of the School of Medicine at Queen's University
Dr. Jason Pennington, Assistant Professor, General Surgery at the University of Toronto

panelists:
Dr. Maydianne Andrade, Professor; President, Canadian Black Scientists Network; Co-Chair, Toronto Initiative for Diversity & Excellence; Special Advisor to the Dean, Inclusive Recruitment & Equity Education, University of Toronto Scarborough
Dr. Namandjé Bumpus, E.K. Marshall and Thomas H. Maren Professor and Director, Johns Hopkins University School of Medicine
Dr. Emmanuel Osei, MITACS & Michael Smith Postdoctoral Research Fellow, Department of Anesthesiology, Pharmacology and Therapeutics, UBC.

panelists:
Albert Marshall, Elder, LLD, Mi'kmaw Nation
Jeannette Armstrong, Canada Research Chair in Okanagan Indigenous Knowledge and Philosophy, UBC Okanagan
Aaron Prosper, Graduate student, University of Prince Edward Island & project manager of the Nova Scotia Mi'kmaw Nation Cancer Care Strategy

panelists:
Ian Foulds, Principal's Research Chair – Indigenous Reconciliation in Engineering (Tier 1), UBC Okanagan
Magdalena Skipper, Editor in Chief, Nature
Alejandro Adem, President, Natural Sciences and Engineering Research Council of Canada (NSERC)

panelists:
Andrea A. Davis, Associate Professor, Department of Humanities, and Special Advisor on Anti-Black Racism Strategy, Faculty of Liberal Arts and Professional Studies, York University
Handel Kashope Wright, Professor, Faculty of Education, and Director, Centre for Culture, Identity and Education, UBC Vancouver

panelists:
Prof. Anthony Stewart, John P. Crozer Chair of English Literature, Bucknell University, Pennsylvania, USA
Hussein Keshani, Associate Professor, Faculty of Critical and Creative Studies, UBC Okanagan
Binta Sesay, Student, International Relations, UBC Okanagan; Equity and Inclusion Assistant, Equity and Inclusion Office, UBC Okanagan