We acknowledge that UBC's campuses are situated on the traditional, unceded territory of the Musqueam, Squamish and Tsleil-Waututh, and on the territory of the Syilx Okanagan Nation.
Explore anti-racism and inclusive excellence at UBC, including UBC's commitments, news and events, and access to resources and support.
UBC Statements
Read more about UBC's positions on important issues and events related to anti-racism.
Leadership
Co-Executive Leads
The Executive Co-Leads will provide a critical bridge between the UBC executive, the Task Force on Anti-Racism and Inclusive Excellence, and our Indigenous, Black and People of Colour (IBPOC) community members.
Task Force on Anti-Racism & Inclusive Excellence
The Anti-Racism and Inclusive Excellence Task Force was created as part of the response to the institutional commitment to build a more inclusive university community. The work of the Task Force is supported by the Office of the President and the Co-Executive Leads for Anti-Racism.
virtual launch of UBC's Anti-Racism and Inclusive Excellence task force report
We are pleased to invite you to attend the virtual launch of the Anti-Racism and Inclusive Excellence (ARIE) task force report on April 22, 2022. The event will feature remarks from the task force co-chairs and UBC leadership, as well as a panel discussion about the recommendations.
"We must work together to dismantle the tools of oppression and white supremacy that remain prevalent and entrenched in our everyday systems."
DR. SANTA ONO
UBC President and Vice-Chancellor
Okanagan initiatives
Annual Report on UBCO's Declaration of Commitments to the Truth and Reconciliation Calls to Action
On March 1, UBC Okanagan released its second annual report in a virtual session that discussed UBCO's continuing progress toward fulfilling our TRC commitments.
FACULTY actions
Apr 22: Hindu Nationalism Before Modi
The Department of Economics, Philosophy and Political Science invites you to attend a talk with Dr. Vinay Sitapati that will we can trace the Modi government's current dominance of Indian politics all the way back to its origins, beginning with the creation of Hindu nationalism, moving on to the 1980 formation of the Bharatiya Janata Party and ends with its first national administration, from 1998 to 2004.
---
Apr 28: Diversity in Biology Speaker Series: Insights into Chronic Lung Disease in People Living with HIV
Join Dr. Janice Leung as she discusses microbial dysbiosis and accelerated aging as possible mechanisms of lung disease in HIV.
---
May 9: Picture a Scientist: Film screening and discussion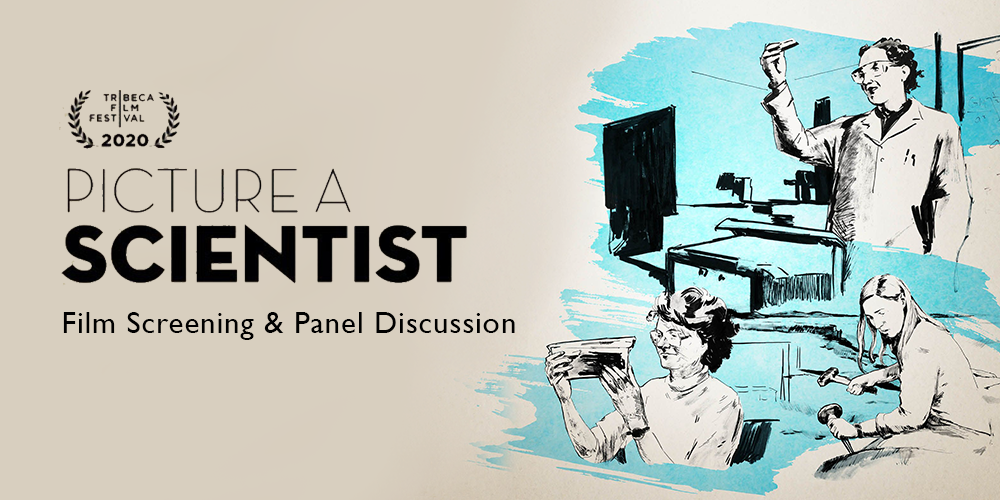 Join the College of Graduate Studies and SVPRO for a film screening of Picture a Scientist, followed by panel discussion about how to advance diversity, equity and inclusion in science. The panelists will highlight their own experiences and consider what steps can be taken to create meaningful change.
Funding Opportunities
Funding is available to students, faculty and staff members at UBC to support equity enhancement and anti-racism initiatives. Learn more about the available funds and how they may be applied to your projects.
Intercultural Excellence Fund (UIEF)
The UIEF provides grants for academic units and departments to develop or grow initiatives that focus on intercultural learning and experiences that bridge cultures.
ANTI-RACISM INITIATIVES FUND
UBC's Anti-Racism Initiatives Fund supports initiatives that seek to celebrate and elevate diverse communities and advance anti-racism efforts at our UBC Vancouver and Okanagan campuses.
Experience UBCO Access Excellence Fund
This fund supports faculty and staff in developing new initiatives aimed at increasing access and participation in post-secondary education for underrepresented and equity-deserving students.
EQUITY ENHANCEMENT FUND
The Equity Enhancement Fund (EEF) supports community-based initiatives that enhance equity, diversity and inclusion at UBC.
Learning Opportunities
Continue your learning and engagement through on-line courses, facilitated workshops at UBC, and resources and guides.

Suggest a Speaker
If you would like to propose topics or speakers for future webinars, please contact our office. In your email please include the proposed topic area, its relevance and proposed speakers.

Join a Club
Find community at one of the many student-led cultural clubs at UBC Okanagan.
Webinars on Addressing Systemic Racism

Indigenous History Month
Events:
The Importance of Embedding Indigenous History in Courses and Curriculum Across the Disciplines
Reflections on National Indigenous Peoples Day

Asian Heritage Month
Events:
Opening Event: Asian Heritage Month
Chinese Voices of the Okanagan: A Showcase
The Story of Bhangra
Rediscovering Chinatown
UBC Okanagan Artist Showcase

The Importance of stem education for indigenous youth in canada
panelists:
Dr. Jane Philpott, Dean of the Faculty of Health Sciences and Director of the School of Medicine at Queen's University
Dr. Jason Pennington, Assistant Professor, General Surgery at the University of Toronto

persepctives of black scientists: science and Systemic RAcism
panelists:
Dr. Maydianne Andrade, Professor; President, Canadian Black Scientists Network; Co-Chair, Toronto Initiative for Diversity & Excellence; Special Advisor to the Dean, Inclusive Recruitment & Equity Education, University of Toronto Scarborough
Dr. Namandjé Bumpus, E.K. Marshall and Thomas H. Maren Professor and Director, Johns Hopkins University School of Medicine
Dr. Emmanuel Osei, MITACS & Michael Smith Postdoctoral Research Fellow, Department of Anesthesiology, Pharmacology and Therapeutics, UBC.

Indigenous persepctives: science and Systemic RAcism
panelists:
Albert Marshall, Elder, LLD, Mi'kmaw Nation
Jeannette Armstrong, Canada Research Chair in Okanagan Indigenous Knowledge and Philosophy, UBC Okanagan
Aaron Prosper, Graduate student, University of Prince Edward Island & project manager of the Nova Scotia Mi'kmaw Nation Cancer Care Strategy

institutional persepctives: science and Systemic RAcism
panelists:
Ian Foulds, Principal's Research Chair – Indigenous Reconciliation in Engineering (Tier 1), UBC Okanagan
Magdalena Skipper, Editor in Chief, Nature
Alejandro Adem, President, Natural Sciences and Engineering Research Council of Canada (NSERC)